Ceiling Gilding
Example of ceiling gilding. 23 carat gold applied to the cornices. Detailed work with the advantage that 23 carat gold will not oxidise the way that dutch metal does.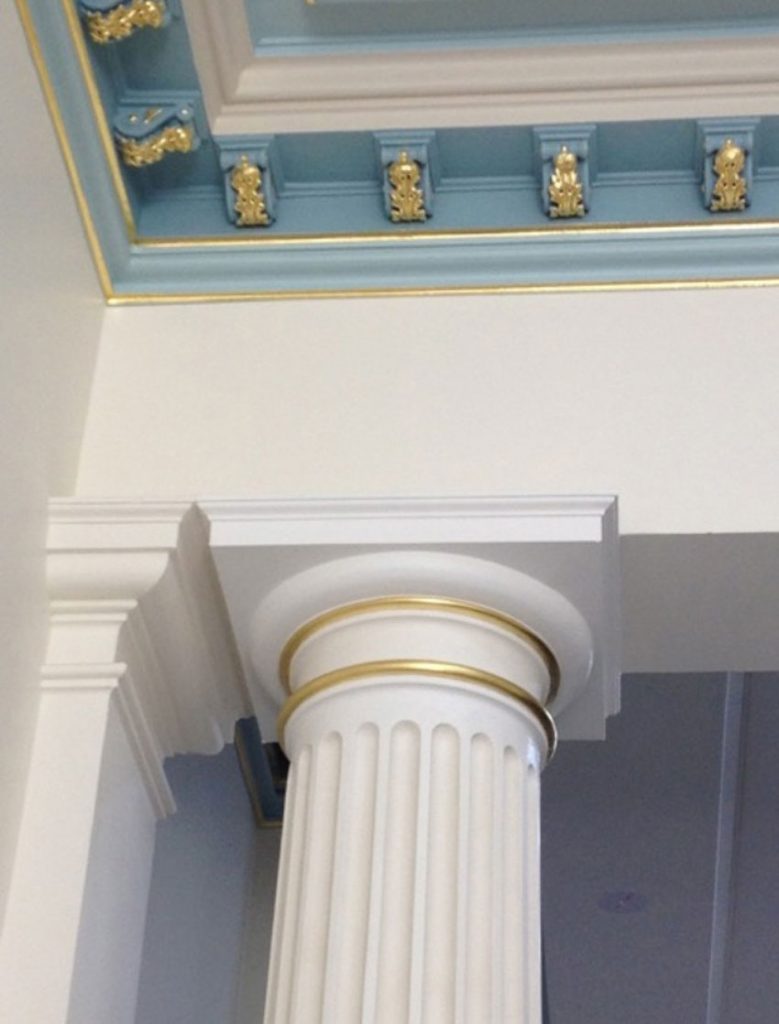 Ceiling Rose: Application of 23 carat gold to match the cornices. Water based gold size applied to specific areas of decorative ceiling ornament.
Gold then applied with care to give an elegant difference.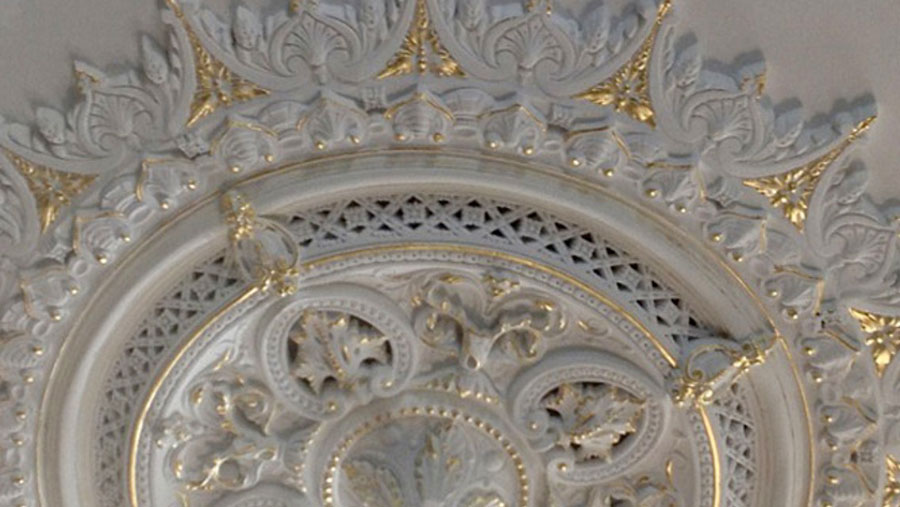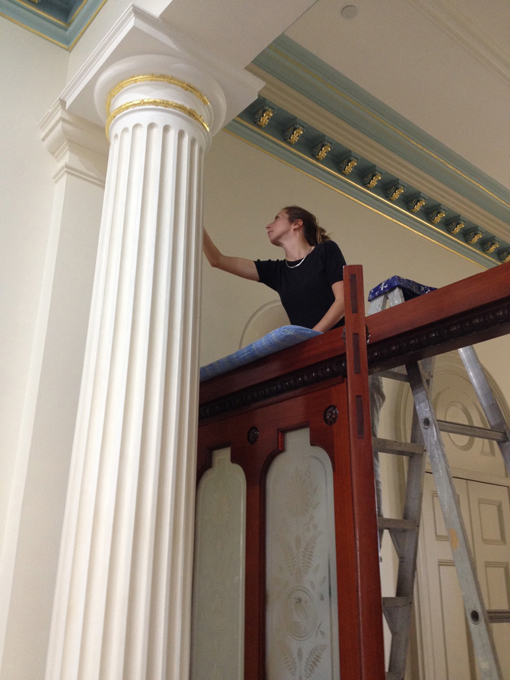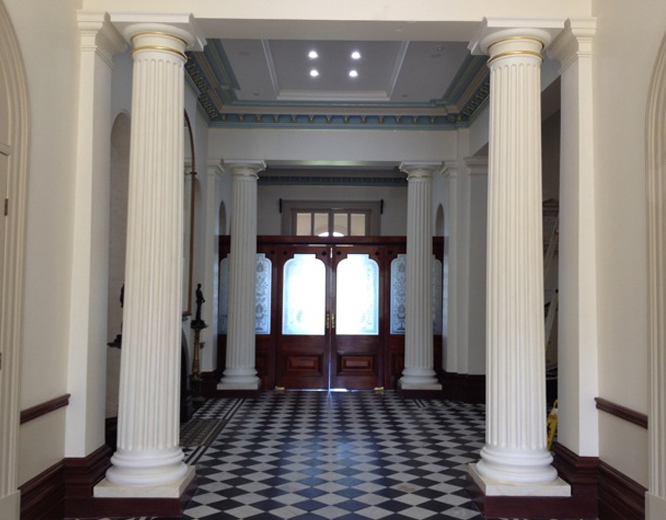 ---