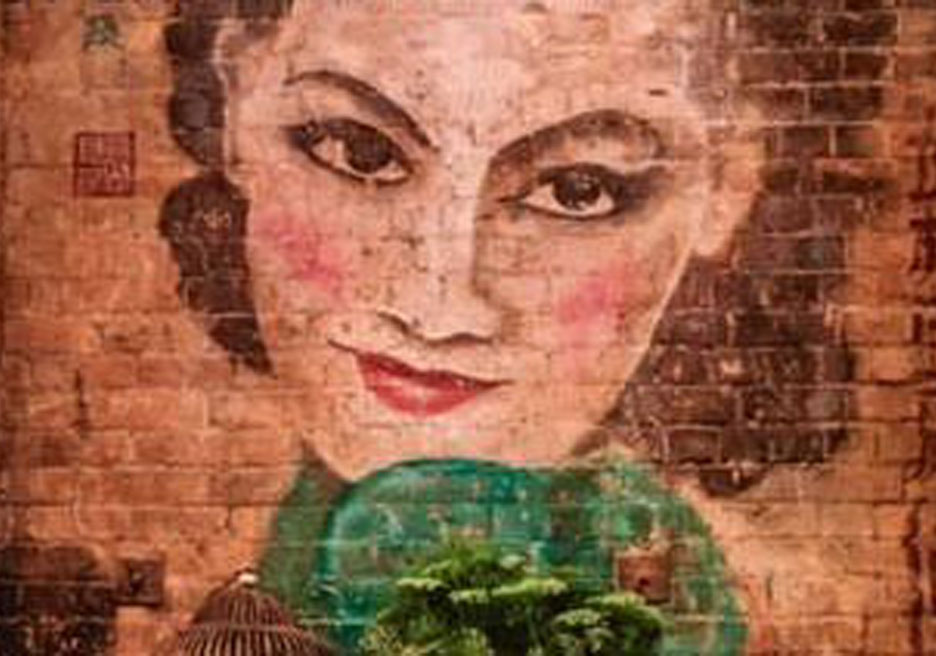 the painted image
Established in 1989, the company, based in Sydney, has amassed a portfolio of outstanding projects ranging from residential to major commercial jobs.
The Painted Image is excited to provide innovative, beautifully applied finishes and artworks that enhance the environment within which they are placed. We are passionate about providing an outstanding experience for those we work with, both onsite and offsite. We welcome fresh ideas and look forward to creating a point of difference.
Mayriel takes the time to talk through each client's project, carefully working with them to give them the desired result. She works with a team of highly skilled artisans and tradespeople who make the magic happen!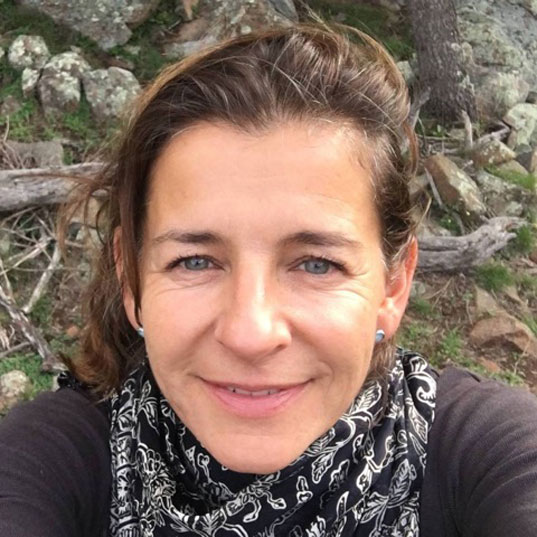 mayriel
Original founder of The Painted Image. Attended Wimbledon Art School, London and is at the forefront currently in traditional paint finishes, colour consultation and project management.
Her expertise stretches from establishing a rapport with the client, comprehending their ideas, preparing a scope of samples and delivering a project on time.
Over the years Mayriel has built up great working teams and continues to develop her own skills in new and exciting finishes.
Having worked in the industry for over 25 years she understands the difficulties that can arise in the building industry and is able to negotiate positive outcomes.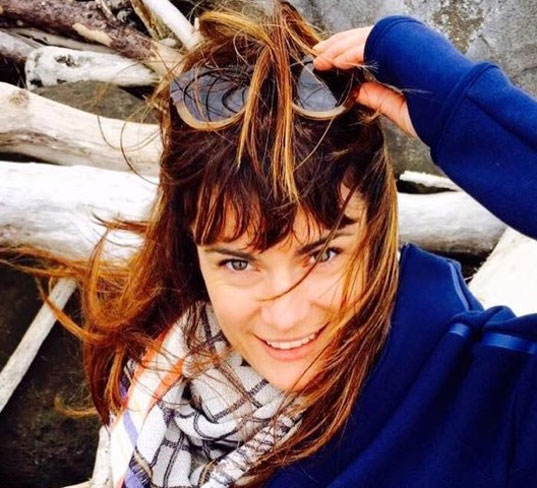 michela
Attended the School of Figurative Art in Milan upon leaving high school. Graduating in 1995, she completed her studies in color therapy with specializations in pictorial decoration and restoration.
In 2003 Michela founded the MCDecor studio with longtime collaborator Matilde Cerutti. The union of their work soon found them undertaking commissions for private homes and public institutions from Piedmont and Lombardy to Emilia Romagna, Bergamo & Switzerland.
MCDecor projects include:
• Restoration of the Church Tower of Cuzzago (Piedmont)
• Restoration of the Church of San Vincenzo, Sala Dei Teatri, in Piacenza (Emilia Romagna)
• Restoration of the marble facade of the historic Pallazzo in Viale Missori, in Milan's Historic center.
Michela's attention to detail and her sense of care are valuable assets to the Painted Image.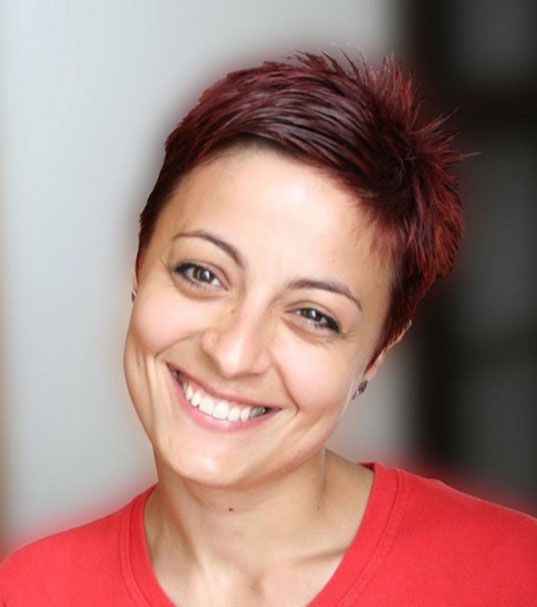 monica
Trained in Interior decoration at Magyar Iparszovetseg Oktatasi Kozpont (Training Center, Hungarian Industrial Association) Budapest/Hungary.
Projects include :-
• Wahrman Palace, World Heritage, Budapest, Hungary 2008
• Crotos Pty.Ltd,  Budapest, Hungary – renovation and restoration of historical buildings.
• Matyas Templom, Coronation Church of Our Lady – restoration work.
• Pekari Historic Building – plaster restoration work.
• Various projects involving restoration of historic buildings 2007-2008.
• Roman Polanski's musical, Dance of the Vampires staging in Hungary- Team Leader 2007.
• Various theatre productions in Budapest, Hungary. Scenery painter and sculptor 2003-2007.
Monika's skill, technique and creative experience make her a treasured member of the Painted Image team.
how we work
Please call us to make a time to meet on site or at your office. Either we will bring our portfolio and samples to show some possibilities, or we can give an estimation based on the information you supply. Quotations are provided and samples prepared on boards 300 x 30.
Some rendered finishes are completed in collaboration with Idea Creations.
sustainability
The Painted Image endeavours to source and use products that cause the least amount of  damage to the environment and personal health as possible.
Specific brands provide products with low VOC (Volatile Organic Compounds) and we use these paints when appropriate.
If you have special requirements due to allergic reactions please inform us and we will use materials that can accommodate your needs.
We proceed with caution on site and remove all materials diligently.
testimonials
Primus Hotel, Pitt st, Sydney 2015 It gives us pleasure to write this reference for The Painted Image. GBA Heritage has
 recently completed the role of heritage consultant on the conservation and adaptive 
re-use of the State significant 1939 Former Sydney Water Headquarters, located at
 339-341 Pitt Street, Sydney, which has been adapted into the 172 room five star
 Primus Hotel. This project is currently a finalist in the 2016 AIA awards. The Painted
 Image provided expert Scagliola repair services to the project.
 The Painted Image were very efficient in following through with the research required
 to be able to provide the high level of expertise needed for the scagliola repair work 
at the site. Their scheduling was timely and they appeared to work smoothly with the 
building contractor. All the members of their team were highly professional and polite and managed to
 solve any technical problems that arose as the job progressed. We look forward to working with The Painted Image on future projects.

Associate Director

Ganellen Pty Ltd The Painted Image restored existing 1939 marble columns and walls to the Sydney Water Board Building (Primus Hotel) through a technique called Scagliola. This technique is an art. Very few people around the world have the ability / expertise / talent to undertake such unique practices. The Painted Image, with the assistance of Scagliola Master Maurizio Feliziani, expert in the field, who travelled from Italy to oversee the process, unveiled these heritage elements back to unparalleled grandeur. For such an intricate process, The Painted Image completed their works on schedule. All the members of their team were professional, proactive and responsive to the heritage requirements. We would highly recommend The Painted Image for similar work.

Contracts Administrator

Tanner Architects Pty Ltd We had the pleasure of working with Mayriel Luke from The Painted Image to develop special effects for a curving, wave-like ceiling to a  new private recital room. The form of the ceiling was architecturally challenging and we presented these parameters as well as concept images to The Painted Image. Mayriel's extensive understanding of her medium and ability to visualize our concepts was the foundation for a successful outcome. We achieved a beautiful finish that enhanced the textural ceiling with a fine balance of warm colours and subdued tones to resonate with the late afternoon sun. The effect was ephemeral, with the play of light changing with the mood of its environment. Mayriel provided a service to us that was professional yet personalized to the needs of the Architect and the Client. We would not hesitate to recommend The Painted Image to anyone who is after an exceptional finish to their project.

Principal Architect